Skip to content
Skip to navigation menu
ADVANCE Puppy Snack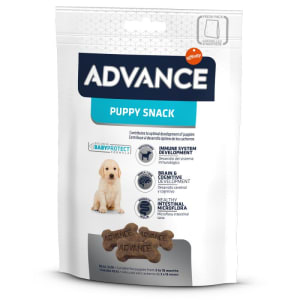 Product details
Advance Canine
Advance Puppy Snack
This product is a tender, tasty biscuit, specially formulated to contribute to optimal development of puppies.
Features & Benefits:
Nucleotides
Help the immune response by stimulating defence mechanisms.
Dha omega 3
Helps brain and cognitive development.
Inulin with prebiotic effects
Helps promote the development of intestinal microflora.
Customer reviews
We're sorry but there are no reviews of this product in English.