Skip to content
Skip to navigation menu
Advantage 100 for Dogs 4-10kg - 4 pipettes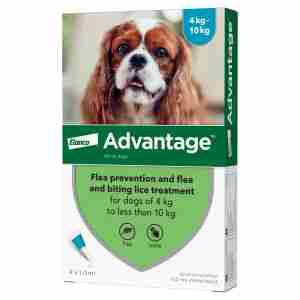 Rollover image to zoom
Product details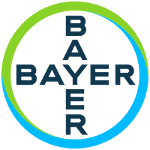 Trusted Supplier
Advantage 100 for Dogs 4-10 kilograms works quickly to kill irritating biting lice and fleas.
What it's for
Is there anything more annoying than fleas? Their bites are painful and can become infected. They also spread nasty diseases and parasites like tapeworms. To make it worse, some dogs are actually allergic to flea saliva. This can give them a horrible skin condition called flea allergy dermatitis.
If your dog is scratching a lot, seems a bit restless or has swollen patches of skin, they might have fleas. It's a good idea to give them a once-over with a flea comb. Check warm areas like the ears, armpits, feet and tail. As fleas can spread tapeworms, it's worth giving them a worming treatment like Drontal Dog Tasty Bone Tablets.
Key benefits
easy to apply and no hassle for your dog
fast acting: biting stops in as little as five minutes
kills adult fleas and larvae in as little as twenty minutes
safe for dogs aged seven weeks old and above
waterproof formula
one application lasts up to month.
How it works
The treatment is super easy to apply. It comes in a little pipette so you can drop it straight onto the skin at the back of your dog's neck, where it's impossible for your dog to lick or scratch it off. Once it's on the skin, it gets transported around your dog's body by their natural skin oils.
The treatment lasts for about a month, then you can redo it if it's needed. This treatment works really fast. You can expect fleas to stop biting your dog in about three to five minutes (hurrah!). Both adult fleas and their larvae will drop dead within about twenty minutes. The medicine is safe to use on any dog or puppy aged seven weeks or older, as long as they weigh between four to 10 kilograms. Oh, did we mention that Advantage 100 for Dogs 4-10 kilograms is waterproof? Your dog can still go for a nice swim (or bath – maybe less nice!).
To ensure that you read the most up to date information about this product, please check the VMD's Product Information Database.
Legal category: NFA_VPS | Advantage 100 for Dogs 4-10kg
Ingredients
Each tube contains 1 ml (100 mg imidacloprid). The product also contains benzyl alcohol and butylhydroxytoluene (E321) as an antioxidant.
Warnings
Do not treat unweaned puppies or kittens of less than 8 weeks of age.
Dosage
| | | | | | |
| --- | --- | --- | --- | --- | --- |
| Dog Weight | Product | Quantity | Dosing Schedule | Worm Treatment | Frequency |
| 4kg - 6kg | Advantage 100 | One pipette | Monthly | | Every 3 months |
| 6kg - 10kg | Advantage 100 | One pipette | Monthly | | Every 3 months |
Customer reviews
Product reviews are filtered by language.
The following reviews are available in English.
Amazing

Amazing product and tastes fantastic

Have been using this spot on for all three of my dogs and always been happy with results

So easy to use monthly

exellent

exellent works as good as frontline at a much cheaper price

Good website for your pets

I have always used Advantage for my dog every month and have never seen a flea on her.

advantage pipets

advantage flee pipets buy every time purfect