Skip to content
Skip to navigation menu
Advantage 250 for Dogs 10-25kg - 4 pipettes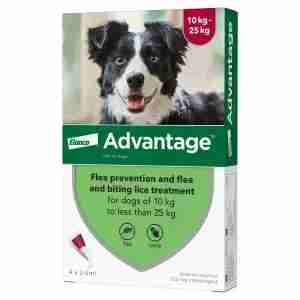 Rollover image to zoom
Product details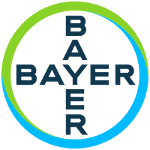 Trusted Supplier
Treat your dog or puppy aged over seven weeks with Advantage 250 for Dogs 10-25 kilograms to kill fleas quickly and keep them away.
What it's for
Fleas can be a total pain – they make your dog incredibly itchy and can even lead to skin infections if they're not treated quickly. If you notice your dog scratching a lot and think they have fleas, you can use Advantage straight away to kill most fleas within as little as one day.
Even if your dog hasn't got fleas just now, it's a good idea to use Advantage every month anyway. As well as killing fleas that are already there, it will prevent your pooch from picking them up when they're out and about.
Key benefits
works fast to kill fleas within a day
kills both fleas and their larvae, which will grow into fleas if left alone
protects your dog from new fleas for up to a month
works even when your dog gets wet.
How it works
It can be hard to treat flea infestations because of the speed at which fleas grow up and lay eggs, which hatch into new fleas. Advantage helps by killing flea eggs, larvae and adults, working to get rid of them once and for all.
Advantage 250 for Dogs 10-25 kilograms comes in liquid form in a pipette, and is easy to use on your dog. You simply put the tip of the pipette on the skin at the back of your dog's neck and squeeze it gently to empty out half the liquid. You should then squeeze the rest of the liquid onto the skin a couple of centimetres further back (these spots make it impossible for your pet to lick it off before it's had a chance to work).
If your dog's favourite thing is splashing through puddles, or even swimming, they don't need to stop this when they're being treated. Advantage is totally waterproof, so playtime - and bath time - can carry on as normal.
To make sure your dog stays clear of fleas, it's a good idea to make a note in your diary to treat them with Advantage 250 for Dogs 10-25 kilograms once a month.
It is recommended that you also treat your dog for worms when they have had fleas as they can contract tapeworm from flea eggs. Use Drontal XL every 3 months to keep them protected.
For smaller dogs please try Advantage 40 for Small Cats, Dogs, and Rabbits up to 4kg
Please click here for more flea and tick products and accessories
**Now available without prescription for U.K **
To ensure that you read the most up to date information about this product, please check the VMD's Product Information Database.
Legal category: NFA_VPS | Advantage 250 for Dogs 10-25kg
Ingredients
Each tube contains 2.5 ml (250 mg imidacloprid). The product also contains benzyl alcohol and butylhydroxytoluene (E321) as an antioxidant.
Warnings
Do not treat unweaned puppies of less than 8 weeks of age.
Do not use in animals that are known to be hypersensitive to the active substance or any of the excipients.
Dosage
Advantage works as a treatment and preventatively. When used this way, Advantage should be applied every month.
| | | | | | |
| --- | --- | --- | --- | --- | --- |
| Dog Weight | Product | Quantity | Dosing Schedule | Worming Treatment | Frequency |
| 11 Kg - 15 Kg | Advantage 250 | One pipette | Monthly | | Every 3 Months |
| 16 Kg - 20 Kg | Advantage 250 | One pipette | Monthly | | Every 3 Months |
| 21 Kg - 25 Kg | Advantage 250 | One pipette | Monthly | Drontal XL | Every 3 Months |
Customer reviews
Product reviews are filtered by language.
The following reviews are available in English.
best you can get

arrived in .good time - no hassle with site product worked far better than frontline will buy again

Good stuff

Easy to use, application simple, works really well. A really good treatment and good price.

Fleas

I changed to this after previous treatments stopped working I have had no problems with this it's easy to apply and does its job

Best for my dog

Tried other brands,but in my opinion this is the best for my dog. The price is brilliant, the delivery fast, so would always buy this brand from this company

Fantastic product

I have used this brand on two if my dogs and have found it to always be effective. Easy to use and no side effects.