Skip to content
Skip to navigation menu
Aquarian Algae Wafer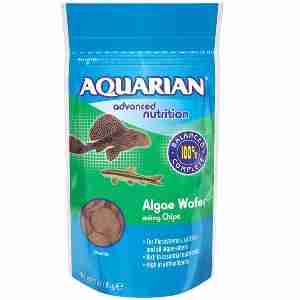 AQUARIAN® Algae Wafer is a complete, balanced diet specially formulated to meet the nutritional needs of algae eating fish.

The unique recipe contains 3 types of algae, for a nutrient combination than no single algae can supply.

Which fish?
For all algae eaters, such as Plecostomus and Catfish.

How to feed
Feed two times a day. To accommodate the slower feeding habits of most algae eaters, feed the amount of food your fish will consume within 2 hours.
Protein 28.0%, Fat 5.7%, Ash 10.0%, Fibre 3.5%, Vitamin A 15,000 IU/kg, Vitamin D 3,500 IU/kg, Vitamin E 500 IU/kg.