Skip to content
Skip to navigation menu
Co-Flex Bandage Colour Pack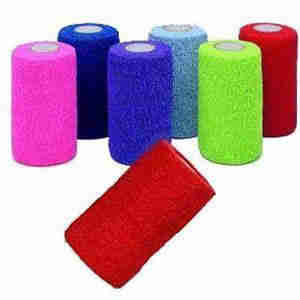 Product details
Co-Flex is a lightweight, strong cohesive gauze bandage with a paper starter tab for easy start application. Easy to use light open bandage for securing and covering. Individually wrapped. Bandage sticks to itself and not the fur.
Co-Flex Bandage can be stretched as far as 1˝ x 5 yards if un-stretched then 1˝ x 2.2 yards.
Caution: This Product contains natural rubber latex which may cause allergic reactions.