Skip to content
Skip to navigation menu
Danish Design Khaki 2 in 1 Ultimate Dog Coat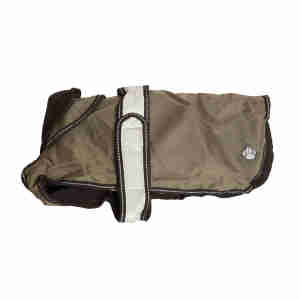 Product details
Everything Danish Design produce is designed by a Danish designer called Susanne Mortensen. Susanne believes that life's too short for second best and that simple pleasures are often the most rewarding – like sitting and reading, walking the dogs, or jumping in puddles just for fun!
At Danish Design they consider how everything we do works for you in your home or even when you are on your travels. They really do care about every last detail and they're especially dedicated to caring for customers – excellence comes as standard.
Key Benefits:
Weatherproof & Polar Fleece
Removable polar fleece lining
Light reflective band for extra safety
Machine washable
Full chest protection
Adjustable velcro fastenings
Customer reviews
We're sorry but there are no reviews of this product in English.