Skip to content
Skip to navigation menu
Denes Natural Mite Cream For Cats & Dogs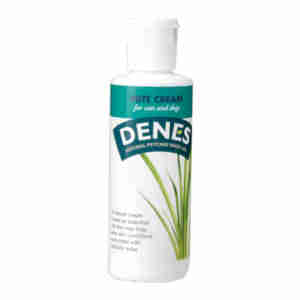 Rollover image to zoom
Product details
A natural cream based on essential oils which ease skin conditions caused by parasitic mites (such as harvest and mange mites). Contains the following essential oils: Cedarwood, Sweet Flag.
Ingredients
Aqua, vegetable Oil, Mineral Oil, Cetearyl Alcohol, Mono Propylene Glycol 1.5%,Phenonip 0.4%, Cebase, Cedarwood, Sweet Flag.
Dosage
Apply twice daily to the affected area by gentle massage. If the condition persists, seek veterinary advice.