Skip to content
Skip to navigation menu
Hill's Prescription Diet Feline Metabolic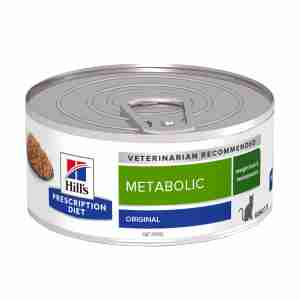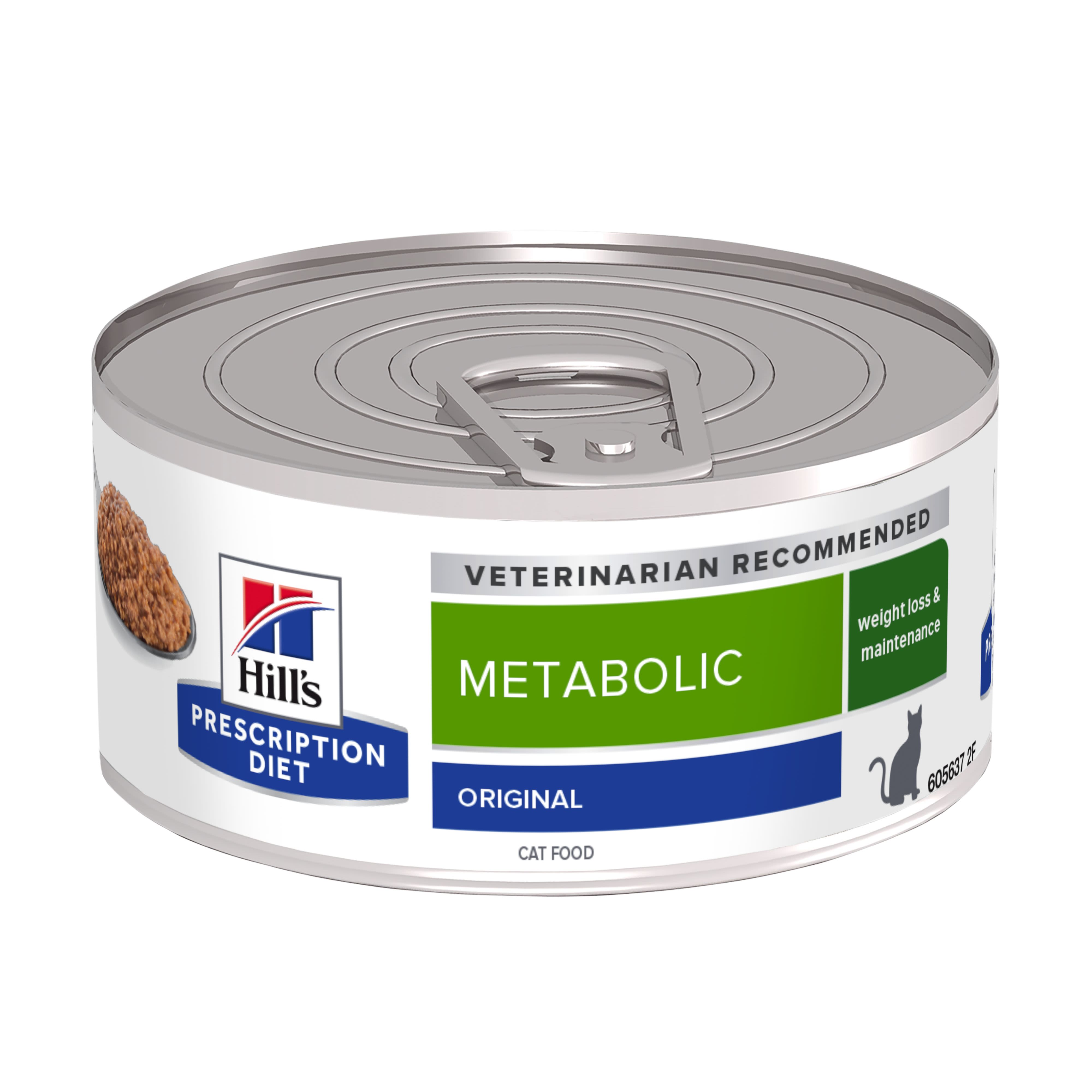 Hill's Prescription Diet Feline Metabolic has been specially developed to help overweight cats to lose weight and stay in peak physical condition.
How it works
This food has been scientifically developed to help your cat reduce excess body weight, safely and quickly, whilst still providing all the vitamins, nutrients and trace elements it needs for a healthy life. Its high fibre content means that your cat will feel full without being tempted to overeat. Hill's Prescription Diet Feline Metabolic is proven to safely provide 28% body fat loss in cats in two months, and reduces the likelihood of pets regaining weight at the end of the programme. It also comes in a range of flavours designed to appeal to any palette.
Key benefits
reduces excess body weight safely and quickly
increased likelihood of sustaining healthy body weight
high fibre content to fill up your cat and deter overeating
delicious taste and available in wet and dry versions.
When to use it
It can sometimes be difficult to spot weight changes in cats, especially in breeds with long coats or naturally larger frames. Alongside an increase in body fat, symptoms of excess weight or obesity can be a lack of energy, exhaustion, or limping, as joints and limbs are placed under more stress. It can cause discomfort and pain, as well as further health problems such as diabetes, liver disease and arthritis, so contact your vet for more information and advice on treatment if you notice any of these symptoms.
They may recommend Hill's Prescription Diet Feline Metabolic as part of a weight loss programme and as a preventative measure to ensure that your cat's weight stays off. A short-term course can yield impressive results but a prolonged treatment may be required for more serious cases. Reduced body fat will lead to improved mood, health and a better quality of life for your cat.
Because veterinary diets are formulated for the nutritional support of pets with specific clinical conditions, we recommend that you only use them under professional advice. For more information on feeding Hill's Prescription Diet Feline Metabolic to your cat, please consult your veterinary surgeon.
Customer reviews
Product reviews are filtered by language.
The following reviews are available in English.
My overweight cat

He loves this feed but won't chew it just swallows it ..

Yum

My two slightly chubby girls love it! Never any waste and they are slowly losing the weight.

Diet control

I was recommend to feed my cat on this product by my vet, as he was putting on weight - the cat, not the vet. Lol. I also give him some wet food, but he is beginning to lose weight slowly. He really enjoys it and it's good for his teeth.

Recommended by vet

He is happy to eat it the other cat wants to eat it too so it must be yummy. Looks like he's losing weight slowly.

Really works!

My cat was weighing over 9.5kg now is under 7kg Happy with amount of food and is content