Skip to content
Skip to navigation menu
Add to an existing Repeat Order
Add to an existing Repeat Order
Licensed item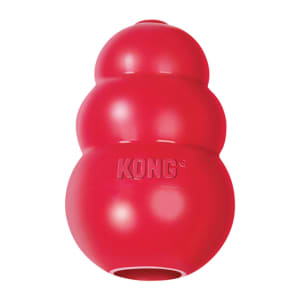 This is a licensed item so for regulatory reasons and to ensure we are providing the best product for the health of your pet, we need to ask you to confirm a few details.
Please confirm the type of animal you will be giving this licensed product to:
I am aware of the relevant safety precautions relating to the licensed products.
I will read the packaging and product literature before using any licensed products, and will use all licensed products according to the manufacturer's datasheet
I am not buying for resale and I am happy to be contacted if required
I confirm that the animal the licensed products will be given to is in general good health
I confirm that the animal the licensed products will be given to is NOT pregnant or lactating
Add to an existing Repeat Order
Licensed item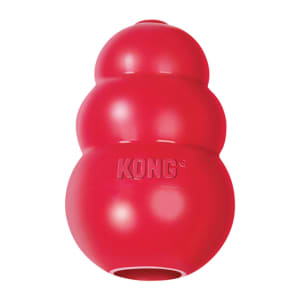 This is a licensed item so for regulatory reasons and to ensure we are providing the best product for the health of your pet, please read and confirm the details below:
By purchasing this product, you confirm your pet has been examined by a vet who has recommended the use of this food on the basis of examination and diagnosis.
You understand it is recommended while your pet is being fed this product, you seek veterinary advice at least every 12 months regarding the usage of this food and the on-going care of your pet.
Should your pet's condition deteriorate in any way while using this product, seek immediate veterinary advice.
Add to an existing Repeat Order
You are adding: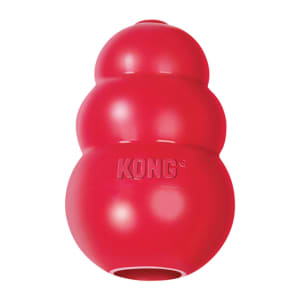 To the following repeat order:
Next order due on:


Delivered every
ending
Add to an existing Repeat Order
Thank you, we have updated your order. Your order is due on
You're setting up the following repeat order: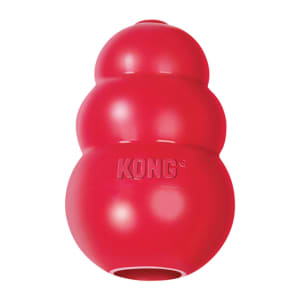 Product details
This KONG Original chew toy in red will satisfy your best friend's chewing urges and is a great way to help keep their teeth and gums healthy too.
What it's for
Every dog needs a good toy to play with and you'll have hours of fun with this one. There are a lot of important reasons why chewing is good for your pet – it's not just about having fun. Chewing helps to keep their jaws strong and also helps their teeth and gums maintain their good condition.
Make sure to keep an eye on your dog when they chew, though – if they seem to be in pain or have red swollen areas on their gums, them might have an infection or loose tooth. Make sure you speak to your vet as soon as you can if you spot any of these signs.
Key benefits
tough and durable
elastic material
made from natural rubber
freezable for hot weather
bounces easily
can be filled with treats.
How it works
The toy itself is made from tough, all-natural rubber and it bounces very easily. That makes it ideal for games of fetch and catch in the garden. Once your dog starts tossing it around, they'll be able to keep themselves entertained too. It's possible to fill the interior with treats, which is a great way to stimulate your dog's brain as they play. The elastic material means that it can handle long and determined chew sessions and won't break easily. You can even freeze the toy in hot weather, making it refreshing and cooling for your pet during the summer.
Small: dogs that weigh up to 9kg
Medium: dogs that weigh 7 – 16kg
Large: dogs that weigh 13 – 30kg.
Additional Information
Customer reviews
Product reviews are filtered by language.
The following reviews are available in English.
Hours of fun

Brilliant for entertaining your dog either with treats or as a chew. Have GSD who just loves to catch and chase the ball. Extremely good value for money. Endurable toy.

Great fun.

Our Lab adores her Kong, even when empty, she chases it around as it bounces all over the place.

My lab loves it. Even when it filled with treats and it bounces everywhere

My dog dug his unused Kong out of his toy basket and brought it to me, demanding it to be refilled. Since then we have been using it for meals every day and a few treats. He gets very, very excited to play with it. It keeps him busy for a little while, he gets to play, gets his food and it slows his

My dog adores this kong, he pushes it around and bounces it, he even recognizes the word kong!Best toy out there for dogs, and completely erradicates seperation anxiety! Life saver!