Skip to content
Skip to navigation menu
Kokoba 2-Way Automatic Cat Teaser with sisal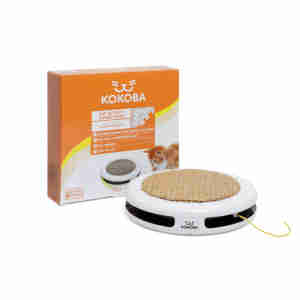 Rollover image to zoom
Product details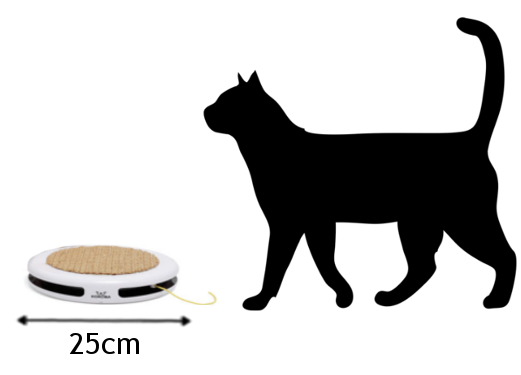 Add some pounce to your pet's daily exercise with the 2-Way Automatic Cat Teaser toy.
What it's for
While outdoor pets get the chance to chase prey when they're out and about, indoor cats have fewer opportunities to satisfy their natural hunting instinct. As well as being fun, hunting helps to keep their minds sharp and their bodies strong.
Let your cat unleash their inner predator with a teaser toy like this one. The random movements of the strings copy the way mice move, encouraging your pet to stalk and attack. This activity will entertain your cat when you don't have time to play – perfect for keeping them out of mischief if you have to nip out.
Key benefits
throws out sisal strings to catch your cat's eye
encourages natural hunting instinct
keeps cats entertained while they're home alone
scratch-resistant mat on top offers perfect vantage point
slip-resistant rubber feet keep it in place
suitable for cats of all ages
works with 3 x AA batteries (not included)
How it works
This fun teaser toy throws out tough sisal strings at random, mimicking the movement of natural prey and keeping eagle-eyed pets guessing as to where (and when) the next one will appear. It helps to stimulate your cat's brain as they wait for the perfect moment to pounce and exercises their muscles as they stalk and jump in for the attack. The 2-way teaser is robust, with non-slip rubber feet to keep it from sliding around the floor. It also has a scratch-resistant mat on the top, the perfect spot for your pet to lie in wait for their next stringy victim.
Customer reviews
We're sorry but there are no reviews of this product in English.