Skip to content
Skip to navigation menu
Kokoba 2 in 1 Cat Stool & Bed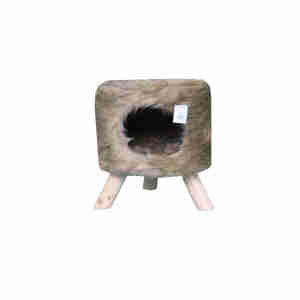 Rollover image to zoom
Product details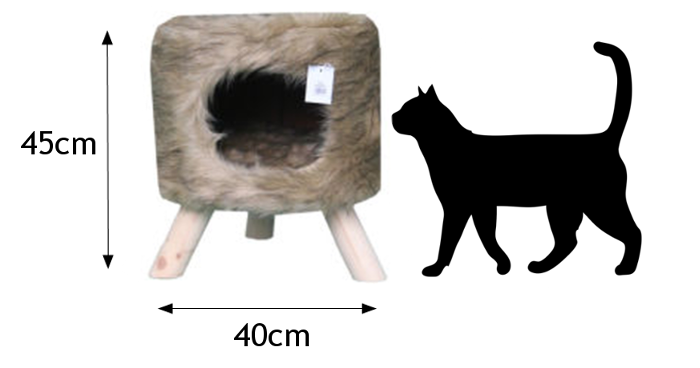 Help your furry friend to catnap in comfort with this plush stool-and-bed for cats.
What it's for
Cats love to have a space to call their own and this is especially true if they're sharing their home with other animals. They'll find a few cosy spots around the house and this will be their 'territory' – safe places to hide or snooze whenever they need to. This sturdy stool gives your fluffy friend a soft enclosed bed to slink into when they want a little alone time. And because there's a cushion on top of the stool, it can be used as a seat by a second cat at the same time. Or you could put your feet up on it after a long day while kitty naps underneath. Plus, it's easy to move the bed around the house and place it where you can keep an eye on your cat if she needs a little extra attention.
Key benefits
soft 'bedroom' interior
sturdy wooden construction
footstool for humans
bed and seat for cats
plush cushion on top
classic design fits in with any décor.
dimensions: 40 x 40 x 45cm
How it works
This isn't just a footstool for you, it's a bed for your pet too. Underneath the strong wooden frame is a soft and plush cubby hole, which is the perfect spot for your cat to curl up in. The seat is cushioned and can be used by adult cats who want to sit up higher to survey their territory. Kitty can hide inside the bed when she wants to feel safe during the day and it'll keep her warm as she sleeps at night. It's easy to move from one room to another and the natural wood design will fit into any décor, whether traditional or modern.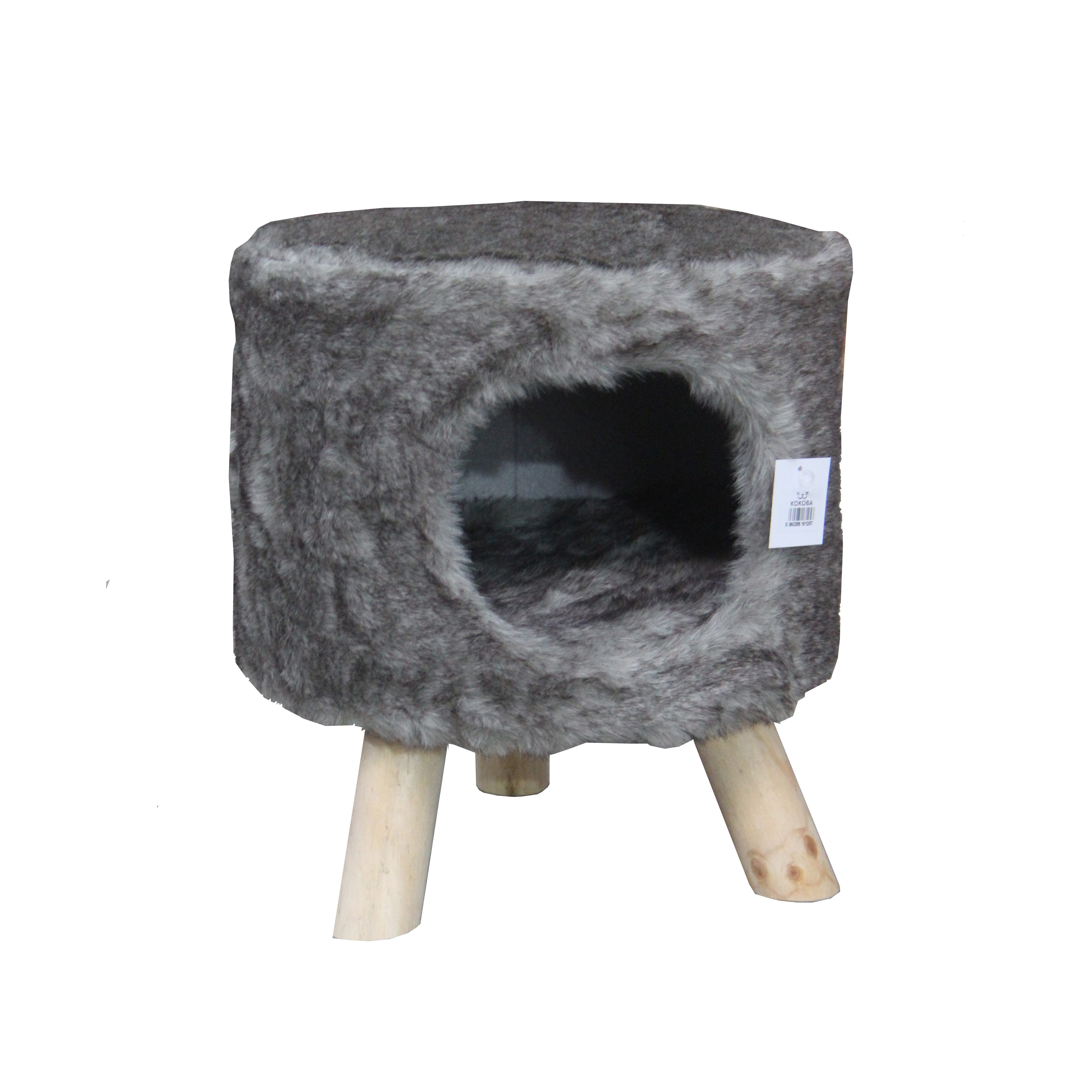 Customer reviews
Product reviews are filtered by language.
The following reviews are available in English.
Great cat bed!

I'd bought one of these, thinking that I could use it along with the cats. No such luck! The cats love it, so I haven't had a chance to put my own feet on it. I have 4 cats and they all love sleeping on and inside it. It looks very neat and tidy, it's been easy to clean and it seems very sturdy. It's so popular I've just ordered another one.

Lovely cat bed

My cat likes sleeping ontop of this, hes yet to go inside. It looks good and is very sturdy.

Ingenious idea for space saving

I've bought 3! Tried one at first, went down a treat with my cats, even the one that doesn't ever normally go inside a cat bed of any sort. So 3 later and very pleased with them. I like that the only part of the interior thats fluffy is the cushion - easy to keep clean, the remainder is a wipe clean material. Legs are easy to connect. I wouldn't dare use as a footstool the cats would not like it. They are dotted around the house and are unobtrusive. These are probably the best cat beds I've bought, wish I'd seen them a few years ago - could have saved me quite a few pennies on unused beds! Excellent value for money.

okay but not great

This looks good and is certainly a space-saver and my cat has slept inside it, although not while my legs were on top! I have a couple of reservations - the trendy wooden legs mean you have to pick the stool up when you want to move it in order to stand up - not ideal if cat is asleep inside! There is a reason why foot stools are usually on castors..... Also the top of the stool, although it looks soft and furry, is actually not very comfortable for resting legs on for a long period.

My cat won't leave it!

My cat absolutely adores this! He refuses to leave it! He has well and truly claimed it for himself. Well made, sturdy and looks very nice in the lounge. I love it as much as my cat. Great buy!