Skip to content
Skip to navigation menu
Kokoba 4 in 1 Dynamic Cat Toy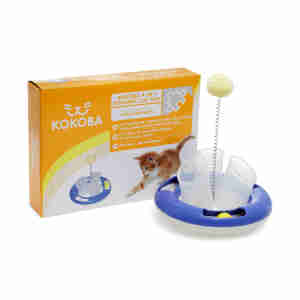 Rollover image to zoom
Product details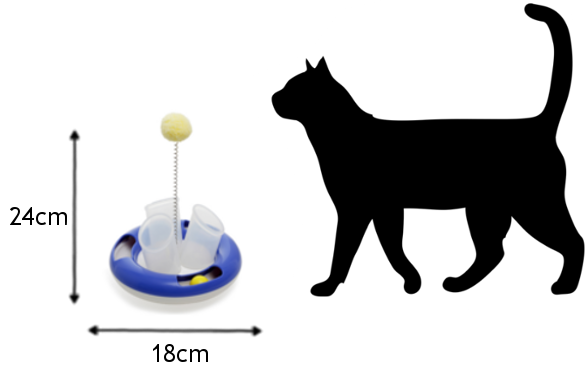 Kokoba 4 in 1 Dynamic Cat Toy is an ideal toy to engage your cat's senses.
How it works
The Kokoba 4 in 1 dynamic cat toy has four playing segments. The base of the toy is twisted so that it swings and tilts, keeping your cat on their toes as they seek after it and play. It comes in blue and has three plastic tubes where you can hide treats and make the toy even more engaging for your pet. The bell on the wobbling spring which moves around challenges your cat's ordinary pursuing nature, enhancing its sight and touch abilities. Bell can be easily removed if you find it to be too noisy.
Key Benefits
4 in 1 creative toy including swinging construction, ball, plastic tubes and metal spring
high-quality
improves cat's sight and touch
improves skills and encourages exercise
dimensions: 24 (h) x 18 (w) cm
When to use it
The Kokoba 4 in 1 dynamic is an interactive toy that engages your cat's natural instincts and provides lots of fun too.