Skip to content
Skip to navigation menu
Kokoba Cat Tree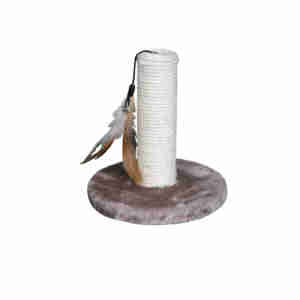 Rollover image to zoom
Product details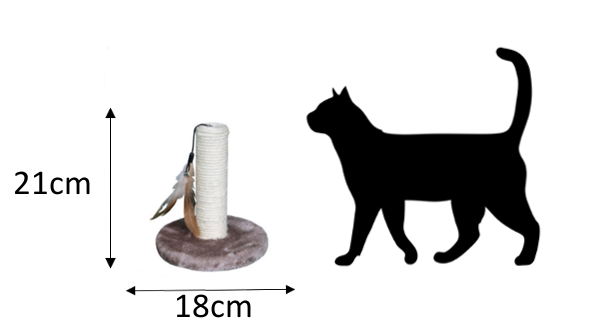 The Kokoba Scratch Post in Cappuccino gives your cat a perfect place to scratch their claws and relax.
How it works
The scratch post is wrapped with sisal which is designed to allow your cat to mark their territory and scratch. It has a fun feather toy attached for extra play and a soft base for your cat to relax on after all that scratching!
Key benefits
natural sisal encourages cat to scratch
helps keep claws healthy and clean
feather toy for more play
soft round base for your cat to rest on.
When to use it
Your cat has to scratch and it's better they do so on a scratching pole than your household furniture. Scratching has a number of health benefits for your cat, including relaxation and promoting muscle flexibility. It's an important social activity too, as where they scratch marks their territory.
A basic scratching post like this one can be easily moved around your home. The most effective way to stop your cat ruining your interior is to place it near the item they often try to claw. The post's special material is much more enjoyable for your cat to scratch than most things they'll find in your home, as it's highly resistant and fibrous.
Size Guide
Additional Information