Skip to content
Skip to navigation menu
Kokoba Corner Cat Scratching Board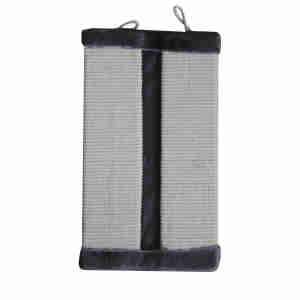 Rollover image to zoom
Product details
The Kokoba 3-in-1 scratching board gives your kitty the perfect place to flex their muscles and sharpen their claws.
What it's for
Your cat will drag their claws along anything that offers resistance (and if they don't have a dedicated place to scratch, this will probably be your furniture!). Popping this Kokoba 3-in-1 scratching board in their favourite spot will help to stop them from shredding your possessions.
Scratching isn't your furry pal being naughty and it's actually really important for their health. It's a good way for them to relax when they're feeling stressed, and can also help to keep their claws nice and healthy. Cats love to stretch during a good scratch, keeping their muscles toned and flexible (just like a good yoga session).
Scratching also lets your moggies mark their territory, so if you've got more than one cat, it's a good idea to chat to your vet. They'll be able to give you advice on how many posts or boards you should have, and the best places to put them.
Key benefits
can help to stop your pet attacking your furniture
includes wall brackets so is easy to hang
made from strong and hard-wearing natural sisal.
How it works
The Kokoba 3-in-1 scratching board feels nicer for your cat than normal furniture (so your antique rug or favourite armchair will be safe again!). It comes with a fluffy dangling toy, which is a great way to encourage them to use their hunting instinct.
The board's made from sisal, so it's really tough and more than capable of standing up to the sharpest of claws. It's got multiple surfaces, so if you've got more than one kitty, they can enjoy a good scratch together. Slip it into their favourite corner, and use the wall brackets to fix it to the wall and that way it won't slide away during a really hardcore scratching session.
Size Guide