Skip to content
Skip to navigation menu
Kokoba Dog Chew Toy - Ring with Rope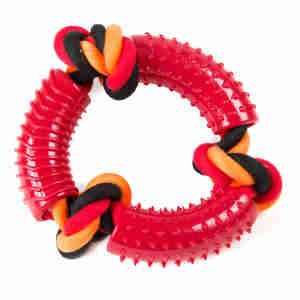 Rollover image to zoom
Product details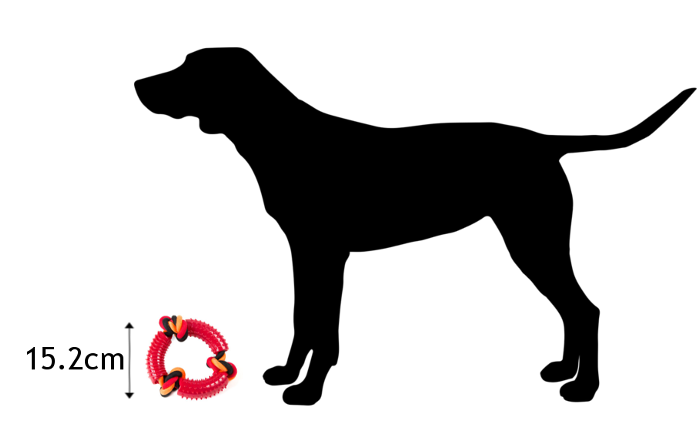 Make exercising your dog more fun for both of you with the Kokoba ring with rope.
How it works
This sturdy toy is a great way to mentally and physically stimulate your puppy or adult dog. You can play games like tug-of-war with each of you pulling either end of the toy, helping them to build their body strength as they tug against your weight. Close contact games like this one are also a great way to strengthen the bond between you and your furry friend.
The toy is designed with little rubber nubs which help clean your pooch's teeth and gums while they play. The nubs gently rub against your pet's gums, massaging them and increasing blood circulation, while also brushing and removing plaque build-up from their teeth. It's important your dog has a healthy mouth as dental or gum infections can lead to tooth loss if left untreated. If you spot recurring symptoms or you're concerned, it's a good idea to talk to your vet.
Key benefits
made from 100% natural non-toxic rubber
designed with rubber nubs to help massage and clean your dog's teeth and gums
buoyant material so the toy can be played with in the water.
When to use it
Most pooches are natural fetchers and this toy helps you encourage that instinct to keep them mentally and physically stimulated.
It's made from buoyant rubber, so you can use it at the beach or in the pool as well as at the park. It's also an effective way of strengthening your pet's jaw, as it gives them something soft but resistant to chew on. This is really important as they get older, as it means they'll still be able to nibble hard treats like bones.
Customer reviews
We're sorry but there are no reviews of this product in English.