Skip to content
Skip to navigation menu
Kokoba Dog Chew Toy - Rubber Ring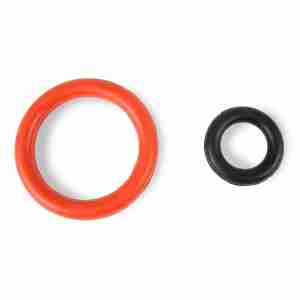 Rollover image to zoom
Product details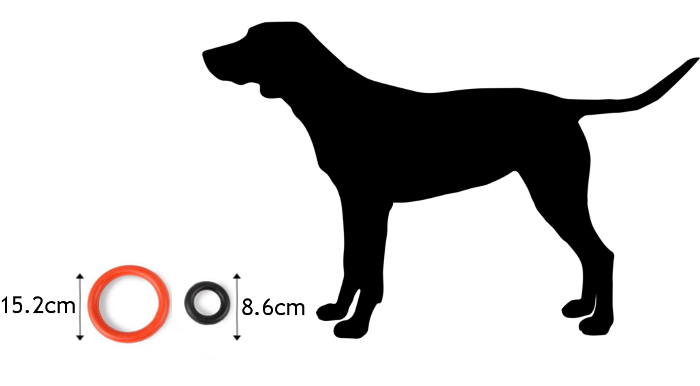 Satisfy your dog's natural chewing and hunting needs with the Kokoba rubber ring, made from 100% natural and non-toxic rubber.
How it works
Made from durable and non-toxic rubber, the Kokoba rubber ring encourages your dog's natural chewing and hunting instincts when used in a game of fetch. Throwing it will stimulate your pet both physically and mentally as they search and retrieve the colourful ring. The bouncy rubber adds another element to your game of fetch as your four-legged friend will have to try and predict where the it'll bounce to next as they try and catch it.
Playing games like fetch or tug-of-war with your dog are a great way to exercise them in a fun and safe way. They also serve to build a strong bond between the two of you, especially if the game involves a lot of praise when your four-legged friend does well.
Key benefits
tough rubber encourages your dog's natural biting instincts
gently strengthens their jaw
two different sizes for small and large dogs (8.6 centimetres and 15.2 centimetres)
100% natural rubber material that is built to withstand your dog's biting and chewing.
When to use it
The Kokoba rubber ring helps satisfy your dog's natural hunting and chewing needs while also encouraging them to stay active. It's perfect for outdoors at the park or on the beach, or if you're staying home and your pet needs some mental stimulation.
The small 8.6-centimetre size is perfect for little dogs like chihuahuas, while the 15.2-centimetre design is suitable for larger breeds such as labradors.
If left to chew the ring, your dog will be strengthening their jaw which is vital to their overall health and wellbeing. A strong jaw means that they'll be able to enjoy their favourite treats like crunchy bones even as they get older.