Skip to content
Skip to navigation menu
Kokoba Dog Dental Toy - Rubber Bone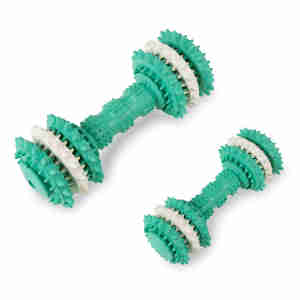 Rollover image to zoom
Product details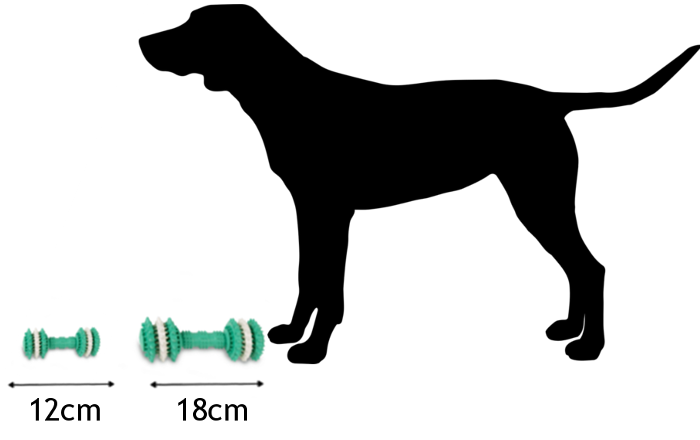 Satisfy your dog's natural chewing instinct with the Kokoba rubber dumbbell made from 100% natural rubber.
How it works
The strong chew toy encourages your dog's natural chewing and biting instincts while gently cleaning their teeth and gums. The rubber nubs help remove any built-up plaque from your pet's teeth (plus, your pet's chewing action gently strengthens and exercises their jaw). The toy comes in a yummy mint flavour to keep your four-legged friend's breath smelling minty fresh.
Oral hygiene is important in dogs of all ages, as unhealthy teeth and gums can lead to infections that can cause tooth loss if left untreated. This toy will gently clean and massage your four-legged friend's gums, lessening their chances of them suffering from a dental or gum problem. Smaller breeds like corgis are suited to the smaller 12 centimetre size, while bigger dogs like Newfoundlands will enjoy the 18 centimetre toy.
Key benefits
made from durable and non-toxic rubber
rubber nubs clean your dog's teeth and massage their gums
comes in two size options: 12 centimetres or 18 centimetres
mint-flavoured to help freshen up your dog's breath.
When to use it
The Kokoba rubber dumbbell is an easy and non-invasive way to encourage good dental and oral health for your dog. The little rubber nubs will get in between your pet's teeth as they chew and play with the dumbbell, helping to remove any built-up plaque from their teeth. They also gently massage your dog's gums which can improve blood circulation in the area, keeping them strong enough to support your pooch's teeth. Oral health is very important in dogs of all ages, as untreated problems could lead your furry friend to develop further illnesses in the stomach or kidney. If you're ever concerned, it's good to speak to your vet.
Use it indoors to keep your occupied dog on rainy days, or take it out to the park or beach to really get them running around.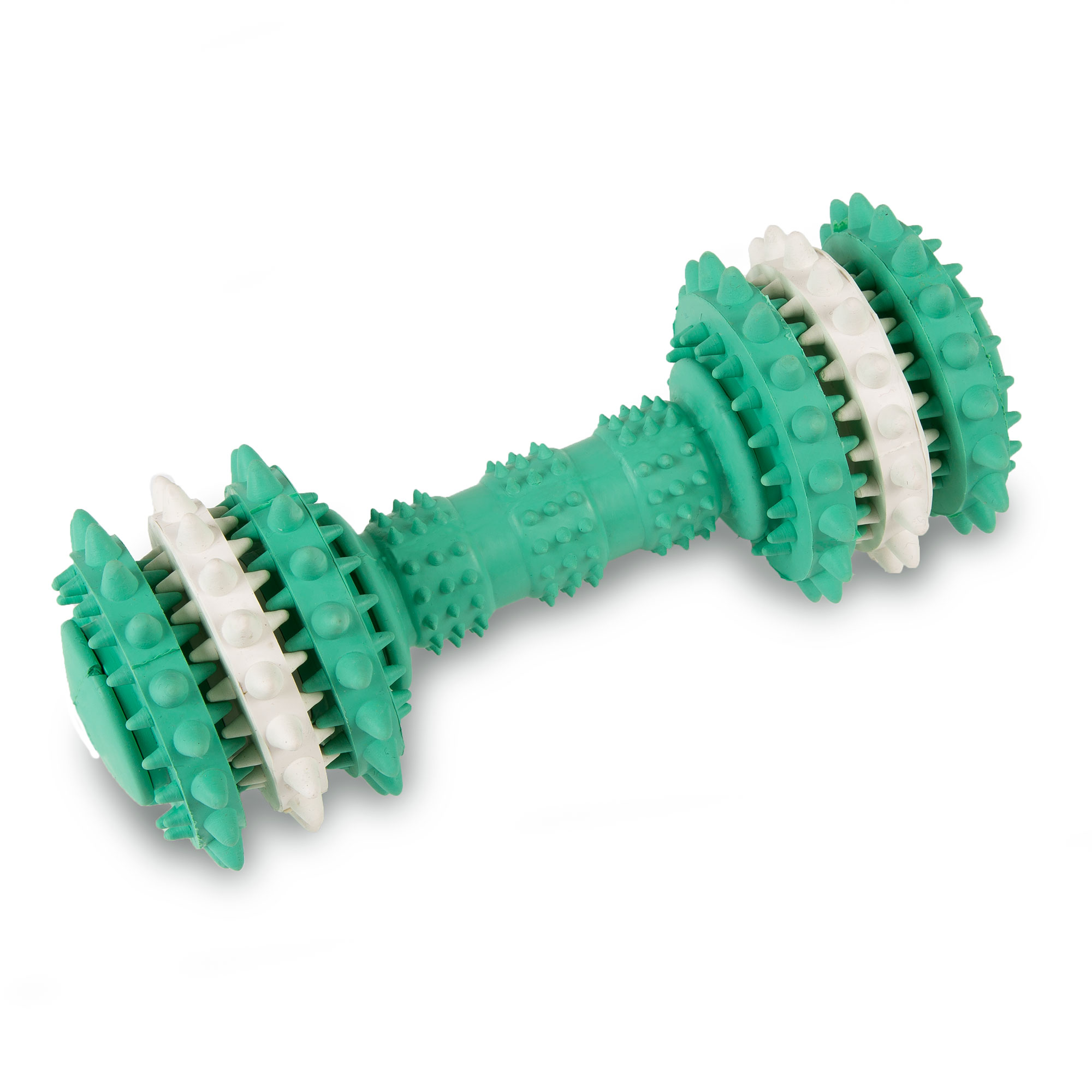 Customer reviews
We're sorry but there are no reviews of this product in English.