Skip to content
Skip to navigation menu
Kokoba Small Cat Scratching Tree with Pad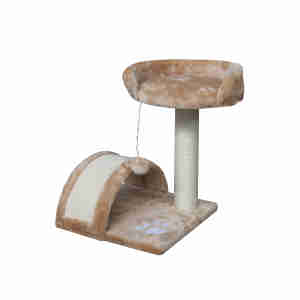 Rollover image to zoom
Product details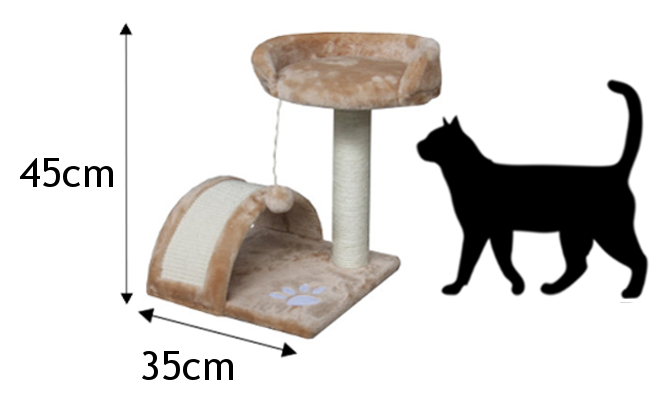 This scratching post has it all: a small den for your kitten hide in, a post for them to scratch and a platform for playtime (and catnaps).
What it's for
Cats just love digging their claws in for a good old scratch. It's good for growing kittens, because it helps strengthen their muscles and nails, but not so great for your furniture. Thankfully, giving them a scratching post should keep them away from granny's antique armchair. As well as helping them to build up their flexibility and strength, it also helps your little buddy to relieve stress. When they scratch they leave behind a scent, giving a strong signal to intruders to keep out: this territory is taken. Cats especially love scratching after a nap, which is handy as this item comes with two great places to snooze (a platform and a nook). As you can probably tell, scratching and clawing is generally normal. If your kitty seems to be doing it too much, it could be a symptom of anxiety. It's best to speak to your vet if you're worried.
Key benefits
easy to move and put together
arch on the bed platform gives your pet a place to hide (and an extra scratching surface)
size is ideal for kittens (45 centimetres)
special areas wrapped in natural sisal to encourage your cat to dig their claws in.
How it works
With a cosy hideaway, a sleeping platform and plenty of textured surfaces, the scratching post has everything your curious kit could want. The post is wrapped in tough and long lasting natural sisal – perfect for plenty of clawing. It also has a padded platform on the top, giving your little lion king the perfect place to survey their territory. Cats love having somewhere to hide when life gets a little too tough (don't we all?), so the archway provides the perfect place to sneak away for a bit of privacy.
Size Guide
| | | | |
| --- | --- | --- | --- |
| Pole Diameter | Depth | Width | Height |
| 7 cm | 35 cm | 35 cm | 45cm |
Additional Information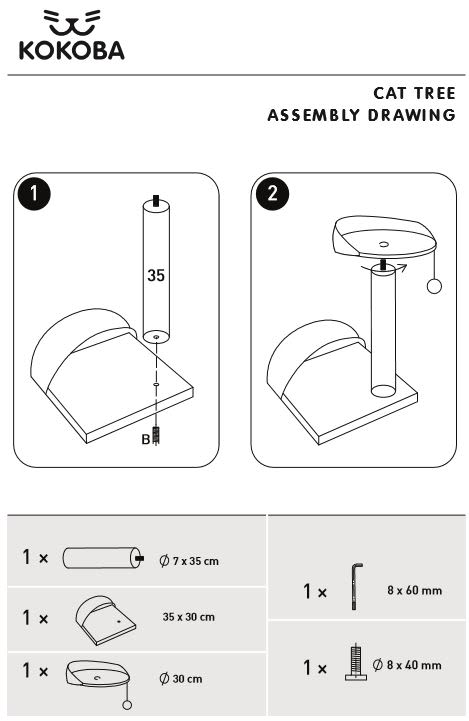 Customer reviews
We're sorry but there are no reviews of this product in English.