Skip to content
Skip to navigation menu
Add to an existing Repeat Order
Add to an existing Repeat Order
Licensed item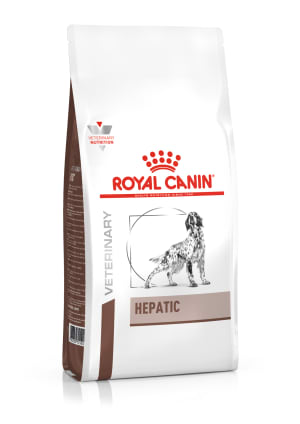 Royal Canin Hepatic Adult Dog Food
This is a licensed item so for regulatory reasons and to ensure we are providing the best product for the health of your pet, we need to ask you to confirm a few details.
Please confirm the type of animal you will be giving this licensed product to:
I am aware of the relevant safety precautions relating to the licensed products.
I will read the packaging and product literature before using any licensed products, and will use all licensed products according to the manufacturer's datasheet
I am not buying for resale and I am happy to be contacted if required
I confirm that the animal the licensed products will be given to is in general good health
I confirm that the animal the licensed products will be given to is NOT pregnant or lactating
Add to an existing Repeat Order
Licensed item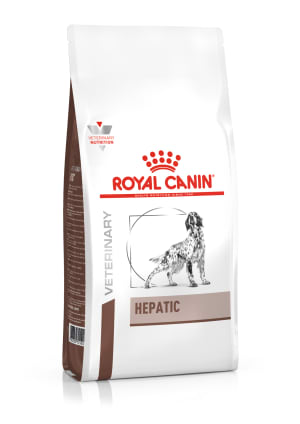 Royal Canin Hepatic Adult Dog Food
This is a licensed item so for regulatory reasons and to ensure we are providing the best product for the health of your pet, please read and confirm the details below:
By purchasing this product, you confirm your pet has been examined by a vet who has recommended the use of this food on the basis of examination and diagnosis.
You understand it is recommended while your pet is being fed this product, you seek veterinary advice at least every 12 months regarding the usage of this food and the on-going care of your pet.
Should your pet's condition deteriorate in any way while using this product, seek immediate veterinary advice.
Add to an existing Repeat Order
You are adding: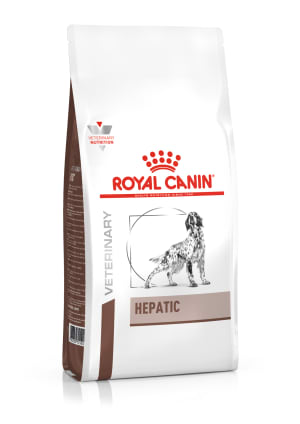 Royal Canin Hepatic Adult Dog Food
To the following repeat order:
Next order due on:


Delivered every
text.account.new.upcoming.orders.payment.brand.
Add to an existing Repeat Order
Thank you, we have updated your order. Your order is due on
You're setting up the following repeat order: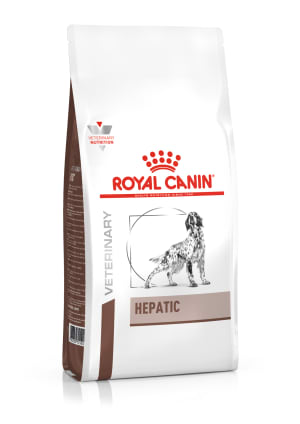 Royal Canin Hepatic Adult Dog Food
Product details
Royal Canin Canine Hepatic is designed to provide complete nutrition for your dog, while supporting liver function.
How it works
The food contains a number of ingredients chosen specifically to help your dog stay healthy and happy while living with a hepatic liver condition.
The mix is fortified with vegetable protein which is full of nutrition and can help your dog's digestive system. Copper levels are kept as low as possible, which can help to prevent copper storage disease. This disease can lead to cirrhosis of the liver, as well as making things worse if your dog is already diagnosed with a hepatic condition.
The blend of vitamins C, E, B, B1 and B6, along with antioxidants, supports your dog's natural defences. Antioxidants are important in your dog's diet because they combat the formation of free radicals. These aggressive molecules attack other healthy cells, which can lead to the formation of potentially life-threatening illnesses over time.
Key benefits
low in copper, keeping build-up in the liver to a minimum
vegetable protein makes it easy for your dog to digest
high in antioxidants, which help prevent free radicals
high energy content which won't strain your dog's digestion
vitamin content supports the immune system.
When to use it
If your dog suffers from chronic inflammation of the liver, also called active hepatitis, it can be difficult for them to retain protein. Due to the fact that it can reduce liver function by up to 70%, it is crucial that your dog is able to easily digest a food that is also high in energy. Some breeds are more at risk of liver problems than others, including male Cocker Spaniels and Bedlington Terriers. Female dogs tend to be more at risk from copper storage disease, where the liver is vulnerable to excessive, abnormal copper build-up.
Always seek advice from your vet if your dog has symptoms including weight loss, a lack of appetite, seizures, or vomiting. These could indicate liver problems.
Because veterinary diets are formulated for the nutritional support of pets with specific clinical conditions, we recommend that you only use them under professional advice. For more information on feeding Royal Canin Canine Hepatic to your dog, please consult your veterinary surgeon.
Ingredients
Royal Canin Canine Veterinary Diet Hepatic Hf 16
Dry - Rice, maize, animal fats, soya protein isolate**, hydrolysed animal proteins, beet pulp, minerals, soya oil, vegetable fibres, fish oil, fructo-oligo-saccharides (FOS), marigold extract (source of lutein).

Wet - Rice, maize and maize flour, poultry meat, poultry liver, sunflower oil, powdered egg white, cellulose fibre, beet pulp, minerals, carrageenan, taurine, L-carnitine, Fructo-Oligo-Saccharides (FOS), trace elements (including chelated trace elements), marigold extract (rich in lutein), vitamins.
Customer reviews
Product reviews are filtered by language.
The following reviews are available in English.
Hepatic dry and wet food

My Welsh collie had problem with his Kidneys and Liver, off his food, and not in control of his bowel movements. One very poorly dog. Nearly lost him on two occasions. Maybe, not now as spritely, however he has decided he is happy to stay around. Great for all concerned.

Dog with liver problems

Fast delivery. Working well keeping problem under control. My girl loves it

Fussy eater loves this!

This was recommended by the vet as my dog has liver problems. He was losing weight and was fussy with his food. Now I feed him this wet food he actually gets excited at meal times and always eats it all, hes also much better in himself.

Hepatic Liver Goodness for dogs

My dog has a liver problem and was recommended by the vet to use Hepatic Liver dog food. Pet Supermarket were the most competitively priced for the dry kibbles. I purchased the 12kg bag as more cost effective. Arrived promptly and well packaged. My dog has improved since using this product and although 12 years old and obviously slowing down now, enjoys the food which can also be purchased in wet form in tins.

My dog is not interested in food - but eats this

Toby was born with a liver condition and his diet is dull and limited. This biscuit sometimes soaked in a bit of 'safe' gravy breaks up the monotony and is eaten with more relish than the alternative tin foods.