Skip to content
Skip to navigation menu
Royal Canin Mini Digestive Care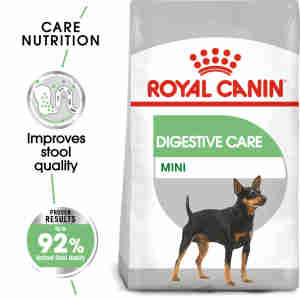 Rollover image to zoom
Product details
Digestive discomfort is no fun for anyone, including your dog. This special formula contributes to balanced intestinal comfort and better absorption through high-quality nutrients.
Royal Canin Digestive Care mini's is perfect for dogs that weigh up to 10kg, and specially made for dogs with sensitive digestive systems.
The range of prebiotics included help to support healthy gut flora as well as the balanced mix of soluble and insoluble fibre helps to limit fermentation and supports the intestinal transit.
The highest quality proteins haves been used in this recipe, these proteins are also known as L.I.Ps, Royal Canin have used these proteins to adapt to your dog's exact needs.
Royal Canin have used a smart cooking technique ensures that nutrients in this recipe are made better available for digestion. This high digestibility is confirmed thanks to our regular, rigorous quality checks.
Don't just take our word for it, Royal Canin's Digestive Care Mini's results boast up to 92% optimal stool quality development – the ultimate proof of a healthy gut. This means that Royal Canin Digestive Care Mini's results are a proven success.
Product Benefits
Specially formulated for smaller dogs who suffer from constipation
The range of prebiotics included help to support healthy gut flora
The highest quality and adapt the protein type to your dog's exact needs
Boast up to 92% optimal stool quality development
Specially crafted for dogs prone to digestive sensitivities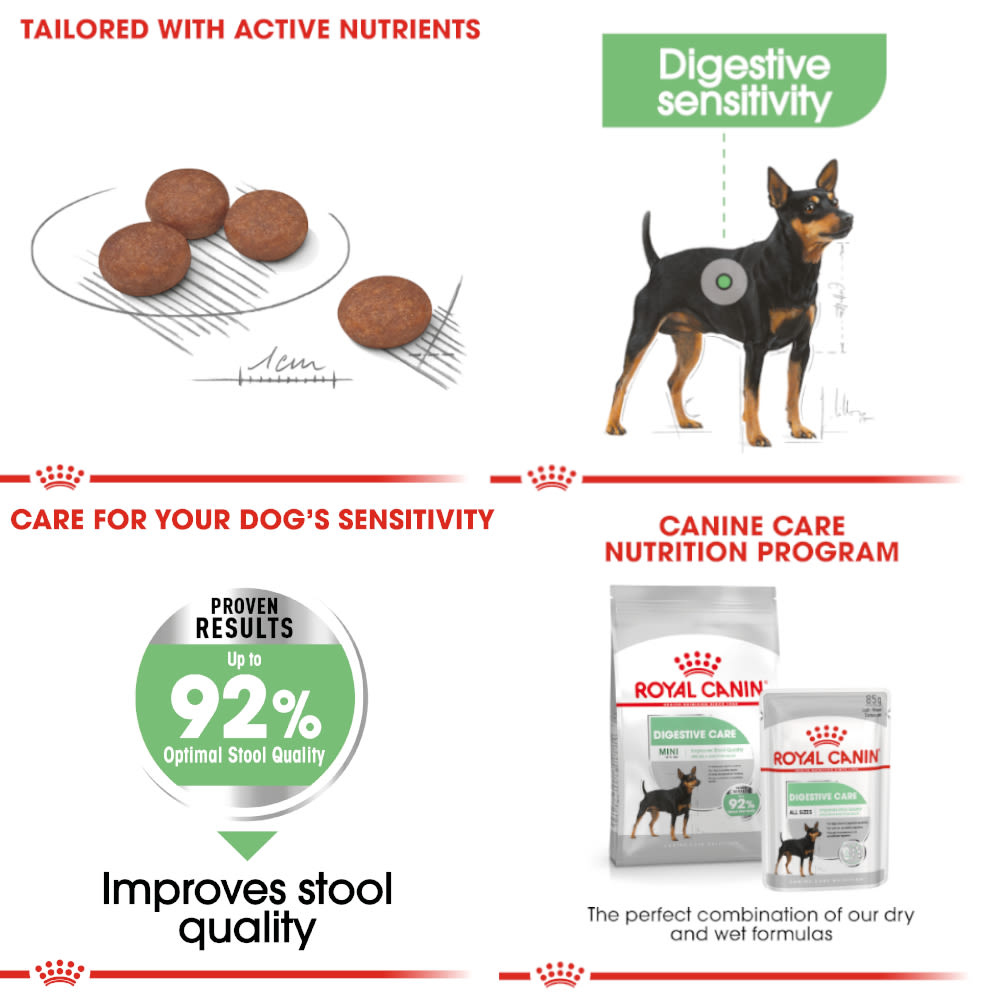 Ingredients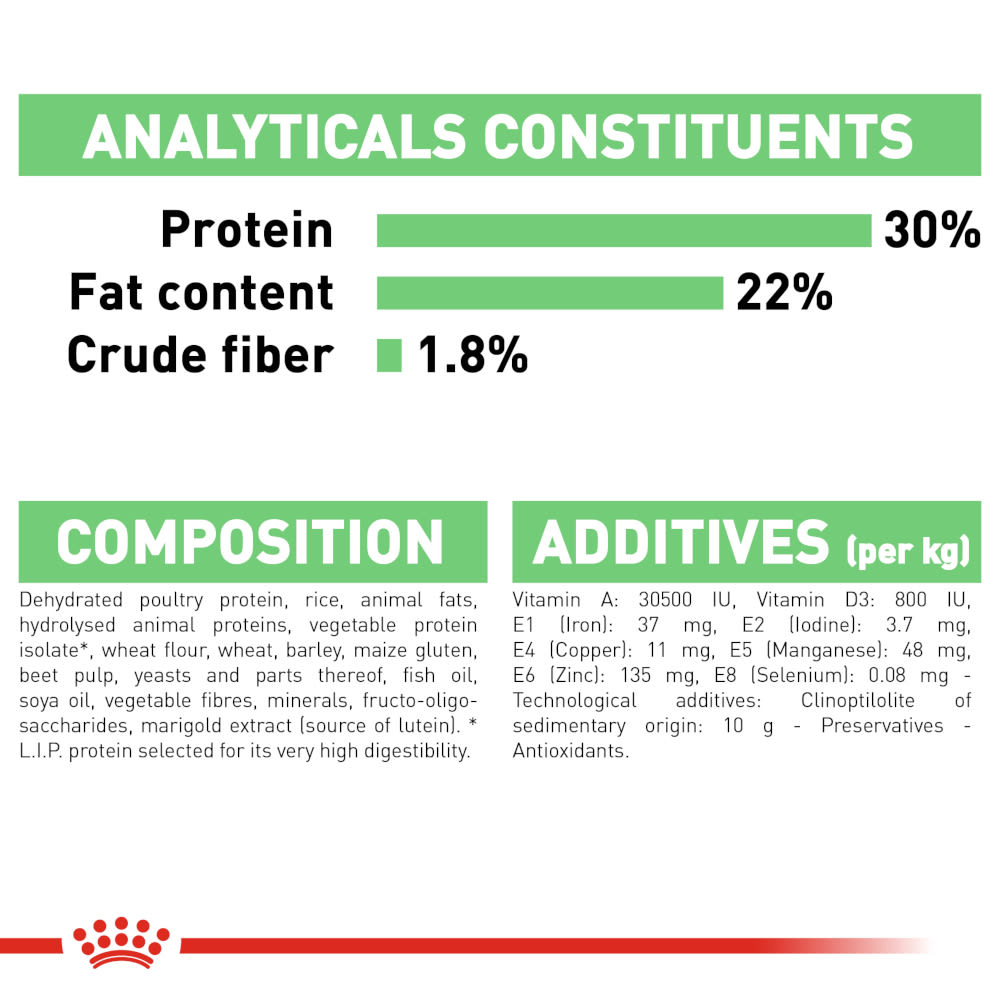 Feeding Guide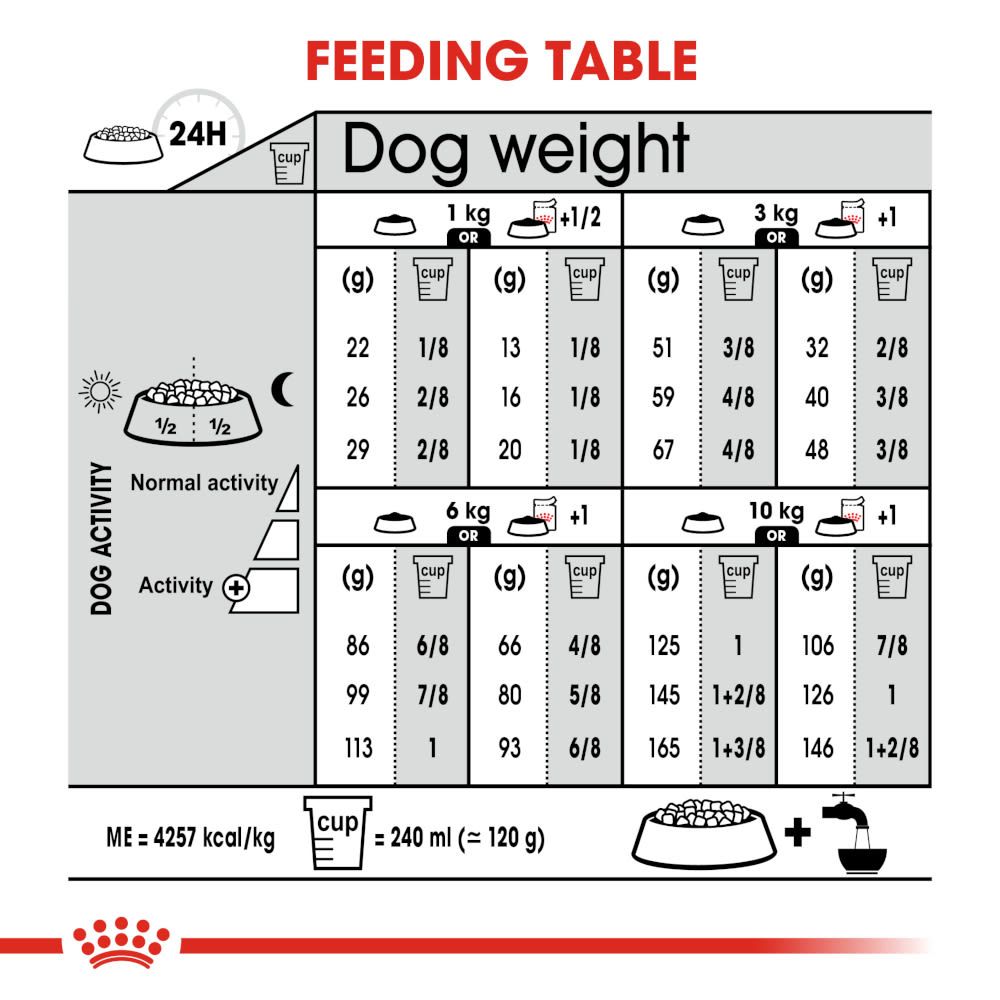 Dosage
Feeding guide:
| Dog weight (kg) | Normal Activity (g) | Moderate Activity (g) | High Activity (g) |
| --- | --- | --- | --- |
| 2 | 38 | 43 | 49 |
| 3 | 51 | 59 | 67 |
| 4 | 63 | 73 | 83 |
| 5 | 75 | 86 | 98 |
| 6 | 86 | 99 | 113 |
| 7 | 96 | 111 | 126 |
| 8 | 106 | 123 | 140 |
| 9 | 116 | 134 | 153 |
| 10 | 125 | 145 | 165 |
Customer reviews
Product reviews are filtered by language.
The following reviews are available in English.
Royal Canine Digestive Care

My little Japanese chin. Love. Did not at first. But she can not get it down fast enough now. It have helped her a lot. Very Happy

Royal Canin Mini Digestive care, a blessing

My dog is 4 and is 23 kg not a small dog. Cross between a staff and a lurcher so a very happy sociable dog. He suffers with a sensitive tummy and is very fussy. Suffered very bad wind if you know what I mean! Tried what the vet suggested he would not eat any of it . Tried other makes but he would not eat them either. Cost me a fortune Found RCM and he loves it within 2 weeks of introducing it slowly he has no flatulence and seems more healthy , shiny coat and full of bounce. I feed both my dogs the same and the little one loves it too a 10 year old Jack Russell. Thank you Royal Canin Digestive Care

Excellent food

Have used for 4 years for my Cockopoo who has a very sensitive tummy Love it & pet supermarket is fab delivery service & price!

Excellent

Have used this food for 4 years now switching to digestive after originally Mini for a Cockopoo Suits their sensitive stomachs!

Royal Canin Mini

A very good food for all dogs especially those with a sensitive tum. All of my dogs have this food, funny tum or not and it suits them all, gives good coat condition, helps with dental care and is not fattening either. Very happy with it.