Skip to content
Skip to navigation menu
Sheba Pouch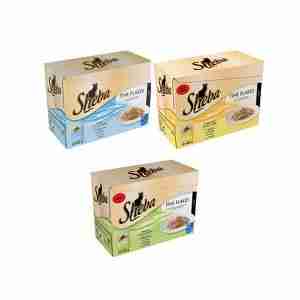 Product details

Shebas mouth watering dishes are specially prepared for your cat using the finest ingredients and cooked gently to seal in the natural flavours. Choose from a wide range of sumptuous recipes in easy-to-use pouches, premium trays or luxurious domes.

Gently cooked to seal in the natural flavours, these delicious recipes only include tender slices of meat. Each will stimulate your cats senses, making every mealtime a pleasure to be savoured.


Dosage
Feeding guide:
A 4kg cat requires 3 trays per day. Adjust the amount of food to the level of activity and body condition of your cat. Fresh water should always be available. Allow for a transition phase when switching diet.