Skip to content
Skip to navigation menu
Syringe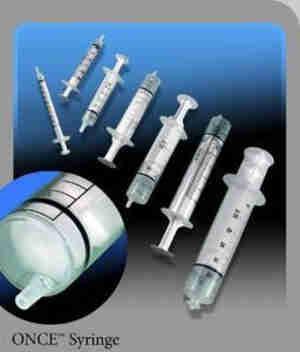 Product details
A light lubrication of a silicone based medical lubricant allows for a safe regular sliding motion of the piston. In addition the 60ml Aniject syringe has the benefit of a luer lock tip.
1ml has ultra-accurate 1/100th graduations.

Black graduation gives ideal contrast & readability.

High barrel transparency simplifies inspection of syringe's content.

Very firm stop restraint minimises risk of accidental plunger withdrawal.

Smooth gliding characteristics are excellent for oil/alcohol based injectables.

Offset eccentric needle mount for ease of use on 10ml and larger syringes.
Non toxic, latex and pyrogen free.