Skip to content
Skip to navigation menu
Tetra Tetrapond Algorem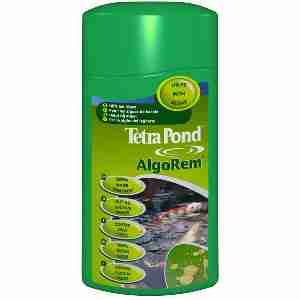 Fast, effective, and safe treatment for green water (suspended algae).
Easy-to-use
Starts working within a few hours
Harmless to fish, plants and wildlife
Clumps suspended algae together so it can easily be removed by the filter system or with a net
Add 50ml of AlgoRem for every 1000 litres (220 gallons) of pond water. Following treatment, remove as much clumped algae from the pond as possible to prevent it rotting down and releasing more nutrients into the water. It is advisable, as with any algae-removing remedy, to aerate the water during treatment. Always read the instructions carefully before use, especially in softwater areas.

Can be used in combination with Tetra Pond PhosphateMinus.