Skip to content
Skip to navigation menu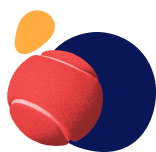 Search for food, toys, supplements, etc.
We've got everything you need for a healthy, enthusiastic cat or dog!
Caged Bird Food & Treats
Browse Pet-Supermarket's range of parrot, budgie and cockatiel food, seeds and treats. Find food from quality brands such as Johnsons, Orlux and Vitakraft which offers a wide variety of nutritions tailored to your bird needs. You can find an assortment of honey rings, bars and bells which are suitable for the breeding of canaries, exotic birds and native species. Our range of food contains all the essentials elements which young and mature birds require such as proteins, vitamins and minerals. Have a look at our range of bird feeders & waterers for a stimulating way to serve your bird's food.