Skip to content
Skip to navigation menu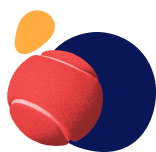 Search for food, toys, supplements, etc.
We've got everything you need for a healthy, enthusiastic cat or dog!
Dog Bowls & Feeders
Pet-Supermarket supplies a variety of dog bowls and automated food dispensers in a range of materials such as ceramic, plastic and metal. If you find that your pet eats their meals too quickly, try a slow-eating bowl, or for large dogs use a raised / elevated dish. For canines that prefer their water as fresh as possible, we also offer water fountains which provide a continuous stream of filtered and aerated water.