Skip to content
Skip to navigation menu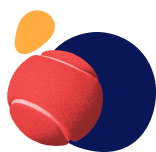 Search for food, toys, supplements, etc.
We've got everything you need for a healthy, enthusiastic cat or dog!
Dog Travel & Car Products
Pet-Supermarket supplies a variety of durable travel accessories for dogs. Our range includes IATA-approved pet transport crates & carriers, car ramps, seat & boot covers, non spill bowls, hiking saddle bags, and car harnesses specially designed for dogs.