Skip to content
Skip to navigation menu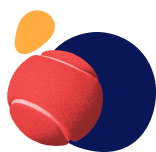 Search for food, toys, supplements, etc.
We've got everything you need for a healthy, enthusiastic cat or dog!
Fish Pumps & Accessories
Pet-Supermarket's range of air pumps and stones are designed to produce a constant stream of moving air bubbles in your aquarium, improving water circulation throughout the tank and preventing it from becoming stagnant. The bubbles also increase the surface area of the water, improving the exchange of oxygen, carbon dioxide and other gases. Air pumps provide a more active and interesting environment for fish to live in, power decorative ornaments, and can aid healthy plant growth.