Skip to content
Skip to navigation menu
Add to an existing Repeat Order
Add to an existing Repeat Order
Licensed item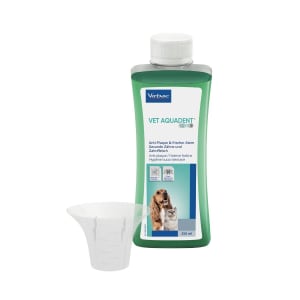 This is a licensed item so for regulatory reasons and to ensure we are providing the best product for the health of your pet, we need to ask you to confirm a few details.
Please confirm the type of animal you will be giving this licensed product to:
I am aware of the relevant safety precautions relating to the licensed products.
I will read the packaging and product literature before using any licensed products, and will use all licensed products according to the manufacturer's datasheet
I am not buying for resale and I am happy to be contacted if required
I confirm that the animal the licensed products will be given to is in general good health
I confirm that the animal the licensed products will be given to is NOT pregnant or lactating
Add to an existing Repeat Order
Licensed item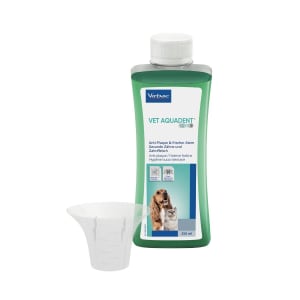 This is a licensed item so for regulatory reasons and to ensure we are providing the best product for the health of your pet, please read and confirm the details below:
By purchasing this product, you confirm your pet has been examined by a vet who has recommended the use of this food on the basis of examination and diagnosis.
You understand it is recommended while your pet is being fed this product, you seek veterinary advice at least every 12 months regarding the usage of this food and the on-going care of your pet.
Should your pet's condition deteriorate in any way while using this product, seek immediate veterinary advice.
Add to an existing Repeat Order
You are adding: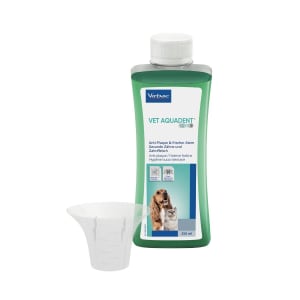 To the following repeat order:
Next order due on:


Delivered every
ending
Add to an existing Repeat Order
Thank you, we have updated your order. Your order is due on
You're setting up the following repeat order: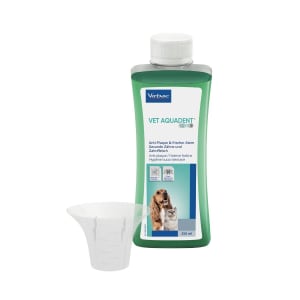 Product details
Vet Aquadent can be mixed with your pet's water, helping to fight off tartar and plaque while making their breath nice and fresh.
What it's for
It's easy to forget that oral health is important for your pets too. Having clean teeth and gums not only makes them healthier, it can protect them from infections too.
Plaque and tartar, if left to build up, can cause bacteria to move down into your pet's tummy. This could make them get ill, so it's much better to avoid the risk by helping them keep their mouths nice and clean.
Key benefits
suitable for cats and dogs aged six months or older
keeps breath fresh
reduces plaque and tartar build-up
your pet will love the taste
just add to your pet's water.
How it works
Aquadent was developed by vets to address bad breath and oral health issues in cats and dogs. The active ingredient, xylitol, stops calcium from fixing on teeth and, along with chlorhexidine, the formula can prevent the formation of plaque and tartar. This helps to keep your cat or dog's teeth healthy, as well as keeping their breath fresh.
The special ingredients in Aquadent stop plaque and tartar from sticking to your pet's teeth, which helps keep their mouth clean and healthy. It also fights the bacteria that leads to bad breath, so you won't have to hold your nose when they're sitting on your lap anymore!
In general, the recommended dose is six millilitres of formula per 250 millilitres of water, but always ask your vet if you're not sure.
Click here for Virbac's guide on cleaning your pet's teeth.
Customer reviews
Product reviews are filtered by language.
The following reviews are available in English.
Vet Aquadent

It's great, easy to use and the dogs like it. Well they drink there water without a problem. Great being on repeat order so not to forget to buy more

Very good

Got two black labs. I had to dilute it at first cause it took them a few days to get used to it now they drink it fine and has made such a good difference to their teeth. So much more easier than trying to brush their teeth.

Great easy tooth cleaning!

My Whippet is 12 and has undergone veterinary teeth cleaning once. Her teeth were beginning to have a tartar build up again but since using Aquadent for approximately 2 years this problem appears to be under control. I have experienced no problems with her drinking the treated water,

Fresher breath!

Aquadent definitely sweetens my whippets breath and the plaque on her teeth seems to have decreased, and is not getting any worse. She drinks her water with no hesitation. She is almost 12 years old

Seems good

Toby drinks his water normally. Doesn't seem to notice anything different. Too early to say if it is helping keep his teeth white, but it is an easy method to try.