Skip to content
Skip to navigation menu
You have setup the following Repeat Order: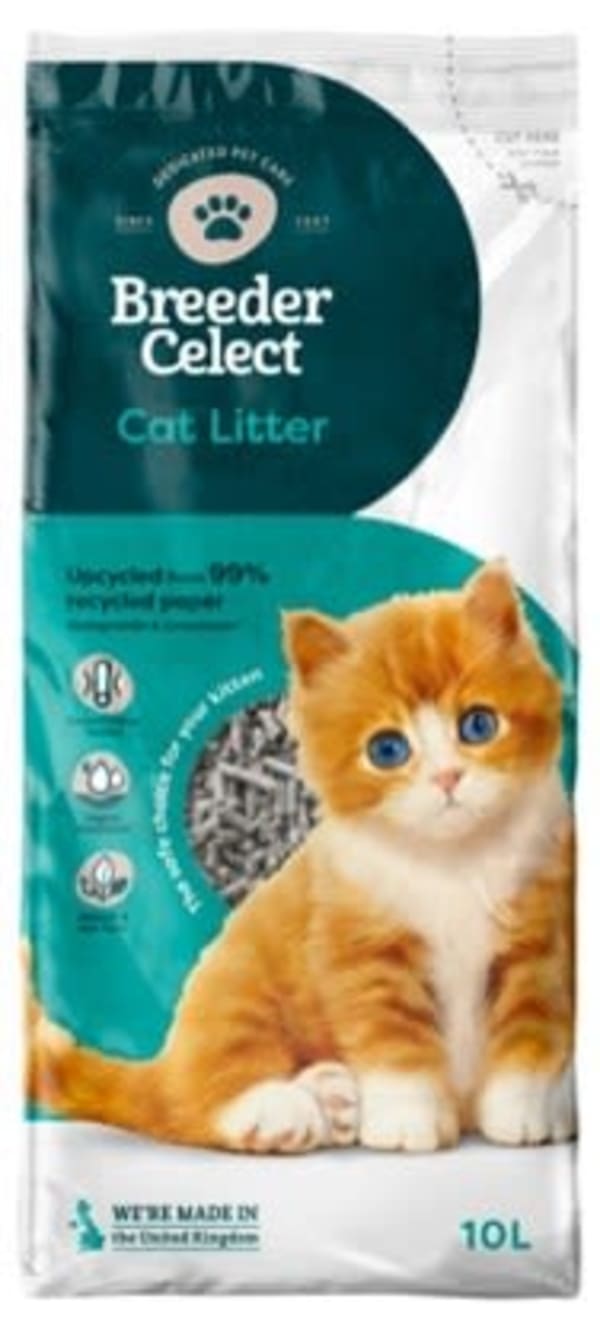 Breeder Celect Recycled Paper Cat Litter
Breeder Celect Recycled Paper Cat Litter
Breeder Celect Recycled Paper Cat Litter
Back in stock notification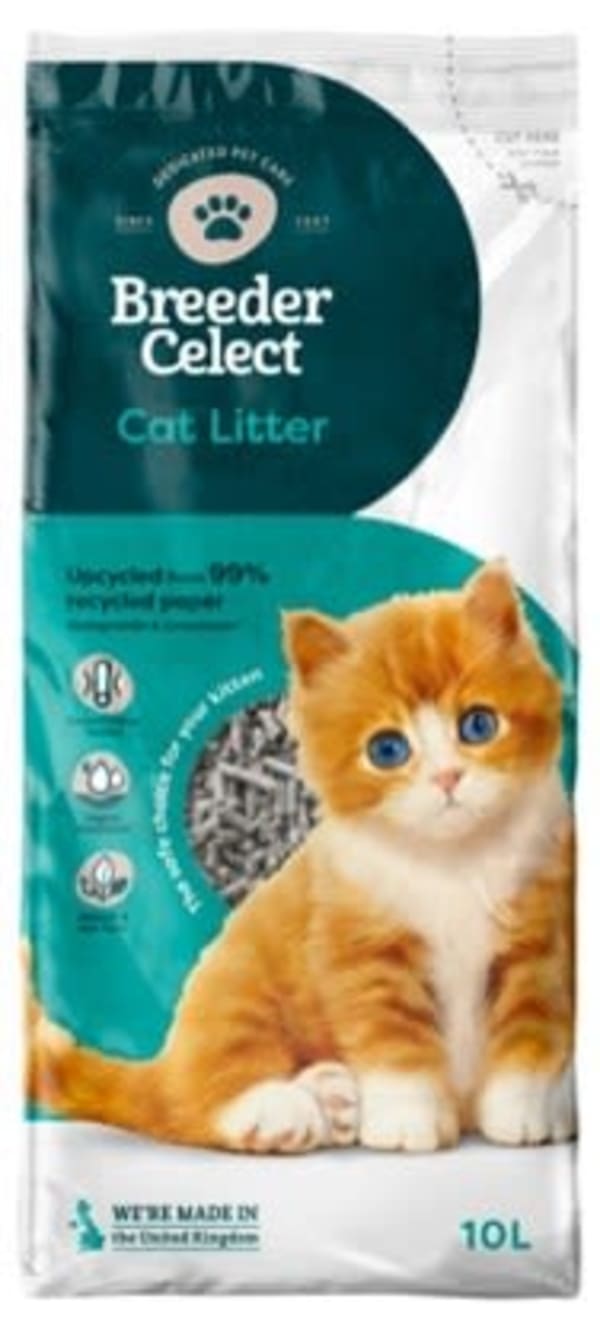 Breeder Celect Recycled Paper Cat Litter
Breeder Celect Recycled Paper Cat Litter
Enter your name and email address below then select which items you would like to be notified of when available.
Product details
Made in the UK from recycled newspapers, Fibrecycle Breeder Celect 100% recycled paper litter is an all-natural liner for your cat's litter tray.
How it works
Keep your carbon footprint to a minimum with this 100% biodegrable, lightweight cat litter made out of recycled newspapers. This unique filler was developed by Breeder Celect as part of its mission to transform newspapers into super-absorbent products. Fibre compression, conditioning and particle reduction are all part of the process of turning newspaper into cat litter. Absolutely no chemicals or additives are used during the process, ensuring that the litter is 100% natural and recyclable.
The cat litter itself is 99% dust-free, ensuring the area around the litter box stays clean and allergies aren't affected. The highly absorbent pellets naturally control odour and can be recycled with your compost after use.
Key benefits
100% natural products
made with no chemicals or additives
99% dust free
biodegradable so can be recycled with compost
highly absorbent pellets
available in ten, 20 and 30-litre bags
When to use it
Fibrecycle Breeder Celect cat litter can be used to replace your previous brand. It's best if you slowly introduce your cat to the new litter to ensure they take to it and don't decide to use the floor instead. To do this, simply mix the two litters together and each time you replace it, gradually reduce the amount of old litter you're using.
Your home will smell fresh, thanks to this litter's high absorbency, which soaks up moisture and smells. Between uses, be sure to remove any waste and lumps and stir the litter to let in some air. You should change your cat's entire box once a week. This all-natural cat litter can easily be recycled with your compost, while the waste pellets can be used in the garden as mulch.
Customer reviews
Product reviews are filtered by language.
The following reviews are available in English.
Breeder Celect Recycled Paper Cat Litter

Best litter I've ever try, It's cheap, eco-friendly and the cat never give me problems to use it. It's not smelly and dusty. highly recommend it .

Most convenient cat litter I have ever purchased.

I have always chosen to buy this cat litter for my cat. It is easy to clean up, clean and replace in the cat trays. Very absorbent and recyclable. My cat likes digging into it when she is making a `scrape` to relieve herself and I know she is very comfortable using this cat litter.

Great absorbency...

My indoor cats have been using this litter for more than 10 years. It's highly absorbent, there are minimal tracking and masks smells, which are the main three requirements. Yes, it's expensive but well worth it.

Best I've ever used

I have three indoor cats and have tried many different litter products, this is the best by far, it absorbs urine odour but no litter in the world can hide pooh odour!! It doesn't break up either and it's biodegradable which is the reason I tried it. Won't use anything else now, I just wish it was slightly cheaper. Highly recommended.

Good Litter

I use this litter for my 2 house rabbits and my daughters pygmy hedgehog .I have tried many other litters suitable for rabbits but find this is the best and can be recycled which is great also not too expensive .