Skip to content
Skip to navigation menu
Add to an existing Repeat Order
Add to an existing Repeat Order
Licensed item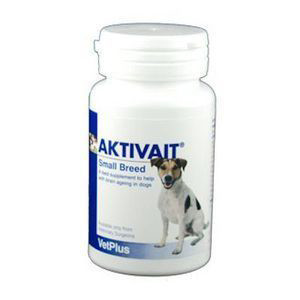 Aktivait Capsules for Small Dogs
This is a licensed item so for regulatory reasons and to ensure we are providing the best product for the health of your pet, we need to ask you to confirm a few details.
Please confirm the type of animal you will be giving this licensed product to:
I am aware of the relevant safety precautions relating to the licensed products.
I will read the packaging and product literature before using any licensed products, and will use all licensed products according to the manufacturer's datasheet
I am not buying for resale and I am happy to be contacted if required
I confirm that the animal the licensed products will be given to is in general good health
I confirm that the animal the licensed products will be given to is NOT pregnant or lactating
Add to an existing Repeat Order
Licensed item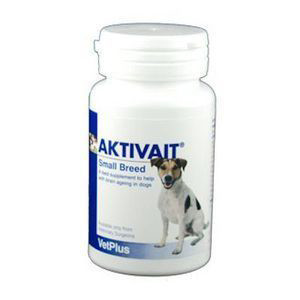 Aktivait Capsules for Small Dogs
This is a licensed item so for regulatory reasons and to ensure we are providing the best product for the health of your pet, please read and confirm the details below:
By purchasing this product, you confirm your pet has been examined by a vet who has recommended the use of this food on the basis of examination and diagnosis.
You understand it is recommended while your pet is being fed this product, you seek veterinary advice at least every 12 months regarding the usage of this food and the on-going care of your pet.
Should your pet's condition deteriorate in any way while using this product, seek immediate veterinary advice.
Add to an existing Repeat Order
You are adding: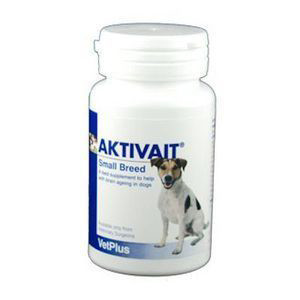 Aktivait Capsules for Small Dogs
To the following repeat order:
Next order due on:


Delivered every
ending
Add to an existing Repeat Order
Thank you, we have updated your order. Your order is due on
You're setting up the following repeat order: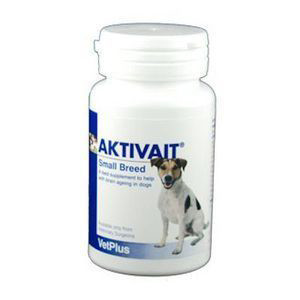 Aktivait Capsules for Small Dogs
Product details
A feeding supplement to help with brain aging in dogs.
Old age has a significant effect on brain function. In dogs, this can result in disorientation, loss of house training, irregular sleep patterns and reduced interaction But this does not need to be the case. The latest research shows that it could now be possible to teach an old dog new tricks! AKTIVAIT is the first nutraceutical for dogs and cats to combine all the nutrients necessary for sustaining optimum brain function during the ageing process.
Aktivait could, therefore, make a big difference to the quality of life of your clients` older dogs.
Dosage
Dosage - 1 capsule daily up to 10kg
Customer reviews
Product reviews are filtered by language.
The following reviews are available in English.
Looked into the reviews from other people and thought would give this a go. We have a Jack Russell 16 years old, who has Dog Dementia he has been on these tablets just over a month and we can see the difference these are making to him so we have bought more. This is easy and quick to do and they are despatched from Pet Supermarket very quick and the prices are very reasonable. If you have a dog with Dementia give these a tablets a go.

Got these tablets for my 13 year old Yorkie and been giving her them for 2 half months. There is a great improvement in her and she's acting like a wee puppy again, running around playing with toys. she is also very alert and keen to go walks. I would highly recommend these to anyone who is a wee bit sceptical of trying anything like this, but I was recommended these from the vet and they have worked a treat. So don't just consider getting them, DO IT!!! If you love your wee pet then for their sake GET THEM

My 13 yr old border collie suffered a "vestibular episode" in January. She was falling about all over the place and her eyes were constantly flickering from side to side. It was very distressing to see. The vet gave her 2 weeks worth of tablets and she showed some improvement. My daughter told me about aktivait so I got some to hope it would help. What a transformation, she is so much more lively and up for a (slow) trot on the beach. She still falls over occasionally but she now enjoys life again.

My aging border-collie/flatcoat started displaying dementia behaviour: waking up in middle of night & whimpering for no reason, v distressed & v distressing for me. A change in diet helped (taken off standard BAD brand food) but within 2 days of starting this tablet the night sessions stopped. This really does the trick and has minimised the distress of both me and my dog. Can't recommend highly enough. I sprinkle it onto her chicken and rice at night and she always gets it.

my 10 year old collie x was very slow, snappy, waking us up every night 3 0r 4 times for up to half an hour .vet said she had adult dog behaviour problems, he recommented aktivait for dogs.we saved over £10 a month of this web site, 2 months on she is a "NEW" dog, running over park, not snappy, sleeping all night every night, happy my dog again great product.