Skip to content
Skip to navigation menu
Add to an existing repeat order
Add to an existing repeat order
Licensed item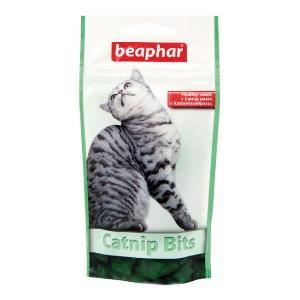 This is a licensed item so for regulatory reasons and to ensure we are providing the best product for the health of your pet, we need to ask you to confirm a few details.
Please confirm the type of animal you will be giving this licensed product to:
I am aware of the relevant safety precautions relating to the licensed products.
I will read the packaging and product literature before using any licensed products, and will use all licensed products according to the manufacturer's datasheet
I am not buying for resale and I am happy to be contacted if required
I confirm that the animal the licensed products will be given to is in general good health
I confirm that the animal the licensed products will be given to is NOT pregnant or lactating
Add to an existing repeat order
Licensed item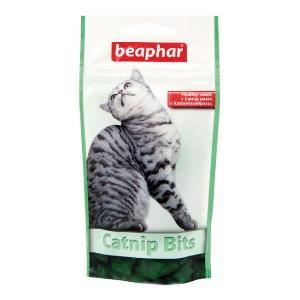 This is a licensed item so for regulatory reasons and to ensure we are providing the best product for the health of your pet, please read and confirm the details below:
By purchasing this product, you confirm your pet has been examined by a vet who has recommended the use of this food on the basis of examination and diagnosis.
You understand it is recommended while your pet is being fed this product, you seek veterinary advice at least every 12 months regarding the usage of this food and the on-going care of your pet.
Should your pet's condition deteriorate in any way while using this product, seek immediate veterinary advice.
Add to an existing repeat order
You are adding: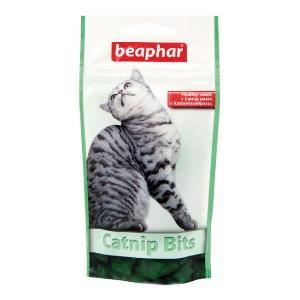 To the following repeat order:
Next order due on:


Delivered every
ending
Add to an existing repeat order
Thank you, we have updated your order. Your order is due on
You're setting up the following repeat order: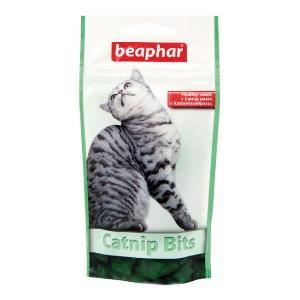 Product details
Indulge your cat and help them feel happy and healthy with these Beaphar catnip bits.

How it works
These tasty Beaphar catnip bits are made to an all-natural recipe and stuffed with an irresistible catnip paste. Unlike sniffing catnip, which can make cats hyperactive, actually eating the natural nepetalactone chemical in this minty herb is like having a little tipple, causing your cat to feel fuzzy, happy and relaxed.
These treats are also fortified with health-boosting vitamins and minerals, while the crunchy texture will give your cat's jaw a workout and help exfoliate any plaque from those sharp teeth. They're ideal for house training cats and kittens, rewarding good behaviour or just as a treat between meals.

Key benefits:
completely natural catnip paste treats
packed with vitamins for a robust immune system
crunchy texture helps exfoliate teeth
great for training or as a treat to help cats relax
healthy addition to a balanced diet
supplied in a resealable pouch for freshness
When to use it
Cats all over the world are famous for loving the taste and feeling of catnip. Whether you want to teach your cat specific behaviours, house train them or just give them a little treat, feeding five to 10 of these catnip bits per day can be a great option. During training, you can feed these natural treats to your cat whenever they obey a command, so they learn to associate obedience with approval and reward.
Catnip is completely safe for most cats, but remember that cats (like humans) can be allergic to anything, so if yours does display any symptoms of an upset stomach, provide lots of fresh water and don't give them any more treats. Have a chat with your vet if you want to put your mind at ease.
Ingredients
Composition:
Grains, vegetable by-products, oils and fats, milk and dairy products, yeasts, meat and animal by-products.
Nutritional Additives:
Colourings, preservative, antioxidants (EC-approved).
Feeding Guide
Recommended quantity/day:
Feed your adult cat;2 Bits daily. Alternatively the treats can be given 1.5 hours before a potentially stressful situation, but not more than 6 treats in a single day.
Fresh drinking water should always be available.
Customer reviews
Product reviews are filtered by language.
The following reviews are available in English.
cats loved them

as soon as they smelt the catnip that was it, they would not leave me alone, they loved them

My cat loves these!

First time I have bought these and my cat loves them!

Cats can't resist them

My 3 cats don't normally want treats but with these as soon as you pick up the packet they appear from nowhere.

excellent product

I buy this with every order. My cats love this item and it is a great treat or reward. highly recommended.

My cats both love these

Nuts are complete, certainly not a squashed mess as many seem to become at the bottom of a bag/carton. My cats really love them and will come from all parts of house and garden to get one if called.